16th November 2010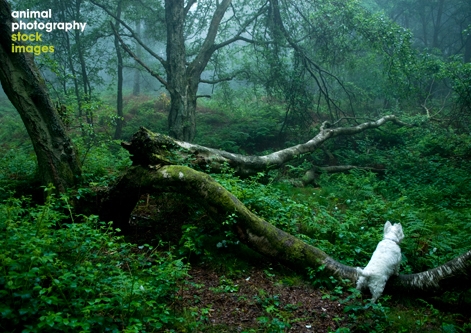 Spotted something? We came across this fabulous picture of a West Highland White exploring the forest in David Jensen's collection. We think it would make a wonderful spread in a magazine...
View West Highland White images at Animal Photography
View images by David Jensen at Animal Photography.
5th November 2010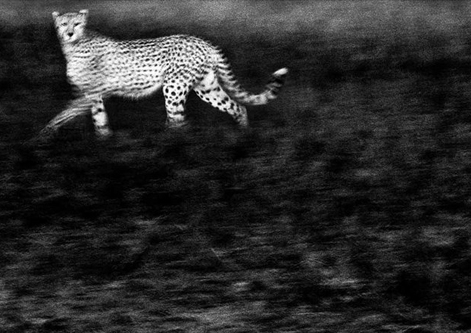 Well done to Britta Jaschinski for winning European Wildlife Photographer of the Year 2010, with this stunning image: 'Ghostly Cheetah'.
The Ghostly Cheeta was captured by Britta during a recent trip to Tanzania, she takes up the story:
"I arrived in Ndutu only days after a huge bushfire had ripped through the area, burning down a vast number of majestic acacia trees.
"I could smell ash and cinders in the air. The destructive power of these fires is immense. I found many empty, whitened tortoise shells and saw disorientated impala and dik-dik wandering around with nowhere to hide.
"And then, a cheetah appeared on the blackened soil. This fire must have been a windfall for large cats - their prey was confused and out in the open. But the cheetah, too, looked unsettled, alienated and lost - almost ghostly. I took the photo and then watched as he melted into the singed background. The cheetah is endangered due to loss of habitat, reduced prey and direct persecution. I feel this photo symbolises how exposed and vulnerable this species is."

View images by Britta Jaschinski at Animal Photography.
View this article on the BBC
1st November 2010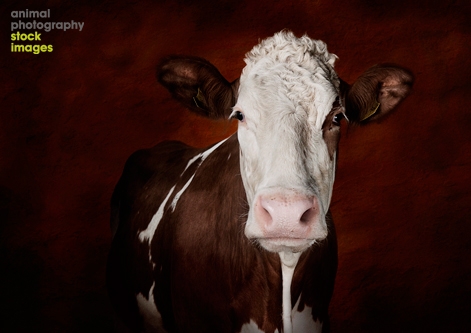 We've just added some beautiful images of Simmental cows, by award-winning photographer Britta Jaschinski.
View images of Simmental cows at Animal Photography.
View images by Britta Jaschinski at Animal Photography.