5th November 2010
Britta Jaschinski: European Wildlife Photographer of the Year 2010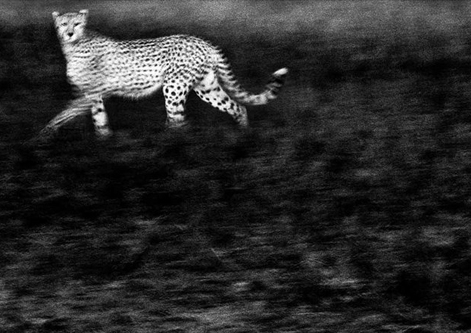 Well done to Britta Jaschinski for winning European Wildlife Photographer of the Year 2010, with this stunning image: 'Ghostly Cheetah'.
The Ghostly Cheeta was captured by Britta during a recent trip to Tanzania, she takes up the story:
"I arrived in Ndutu only days after a huge bushfire had ripped through the area, burning down a vast number of majestic acacia trees.
"I could smell ash and cinders in the air. The destructive power of these fires is immense. I found many empty, whitened tortoise shells and saw disorientated impala and dik-dik wandering around with nowhere to hide.
"And then, a cheetah appeared on the blackened soil. This fire must have been a windfall for large cats - their prey was confused and out in the open. But the cheetah, too, looked unsettled, alienated and lost - almost ghostly. I took the photo and then watched as he melted into the singed background. The cheetah is endangered due to loss of habitat, reduced prey and direct persecution. I feel this photo symbolises how exposed and vulnerable this species is."

View images by Britta Jaschinski at Animal Photography.
View this article on the BBC